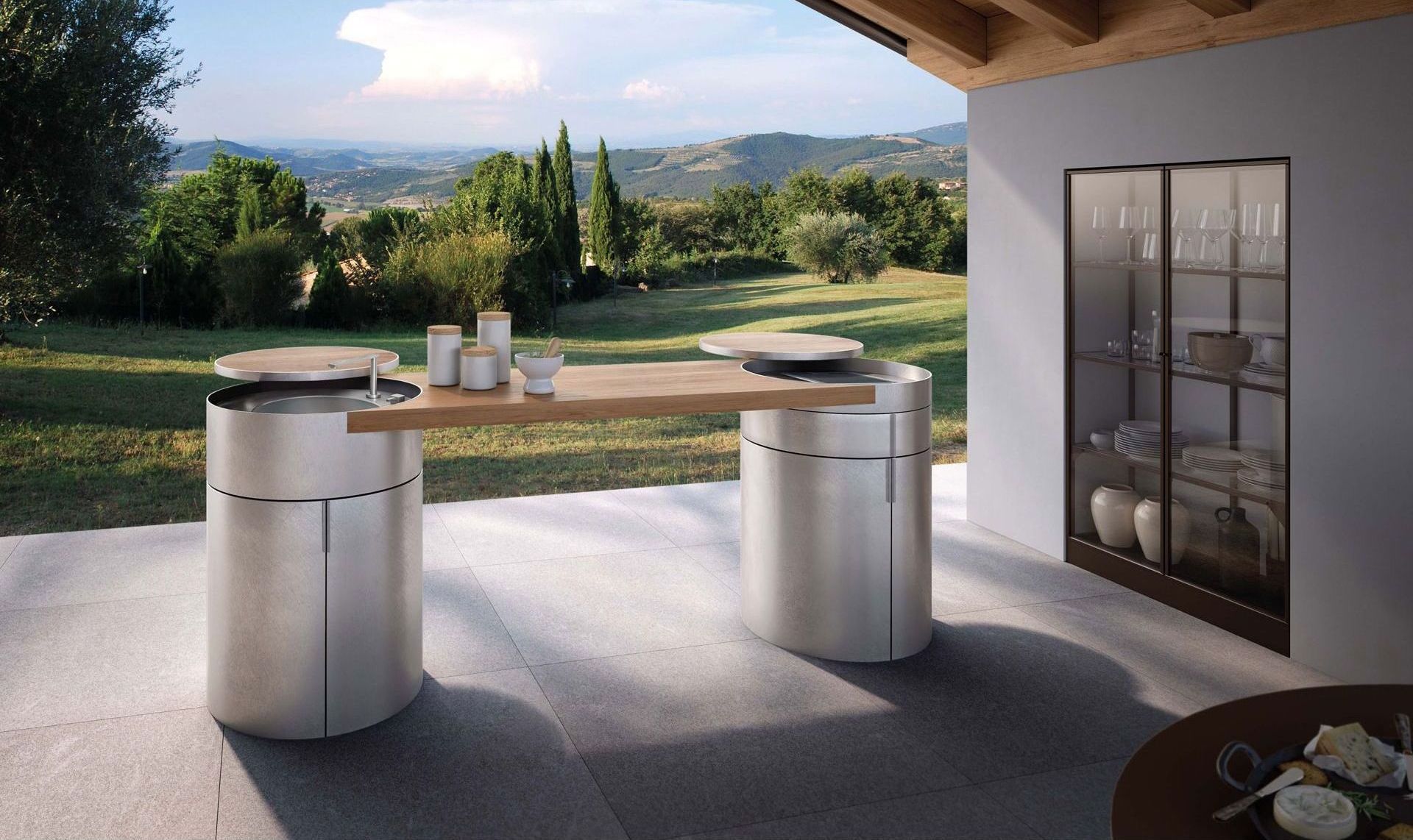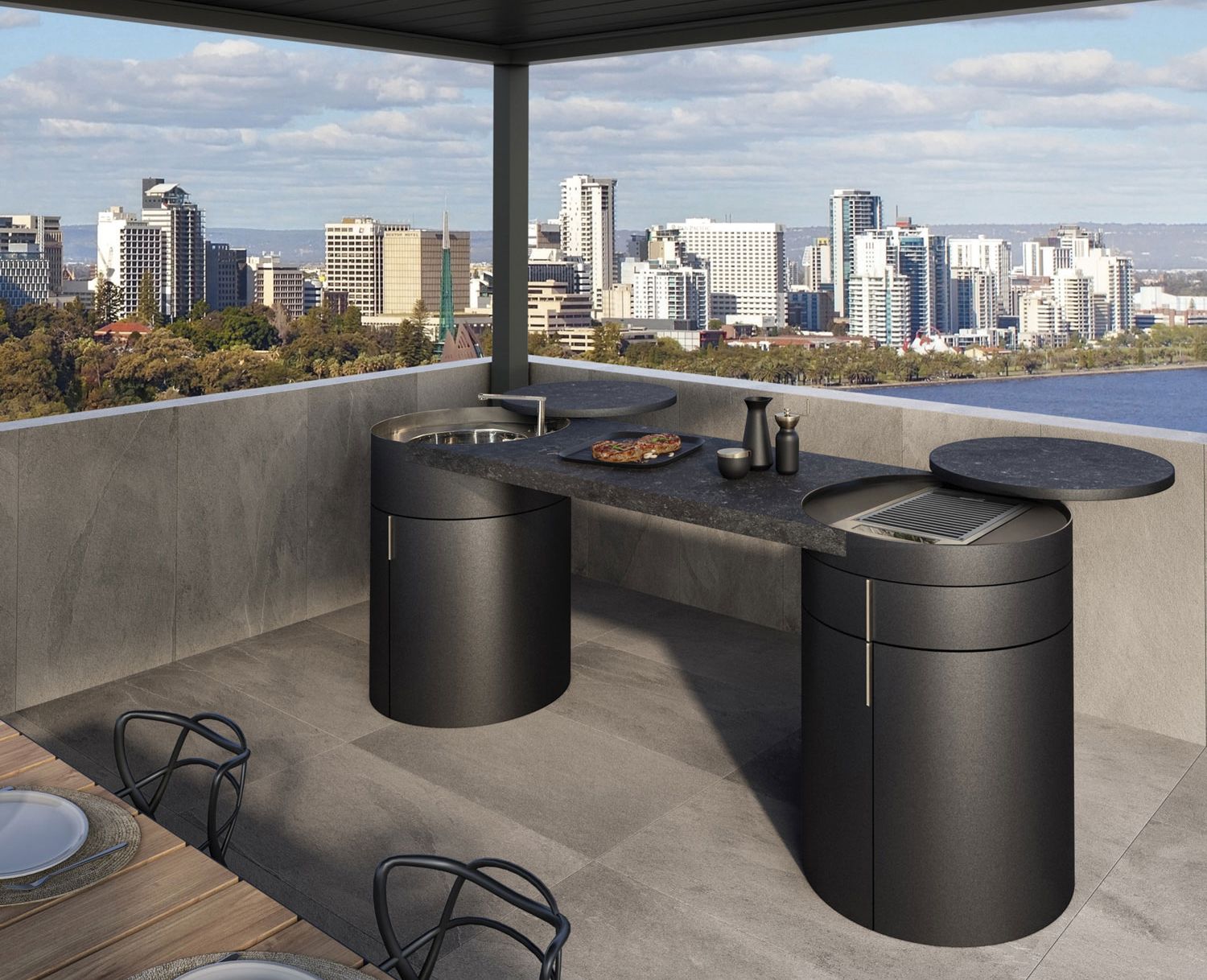 STEM is a new modular solution made of combined functional elements designed with connecting work surfaces sized to suit the available spaces.
It is a product well suited for small areas such as reduced balconies with little space. The materials used are specifically studied for outdoor and marine environments with a high saline density.
The finishes are those used in the Xera collection which are particularly resistant to those Environments.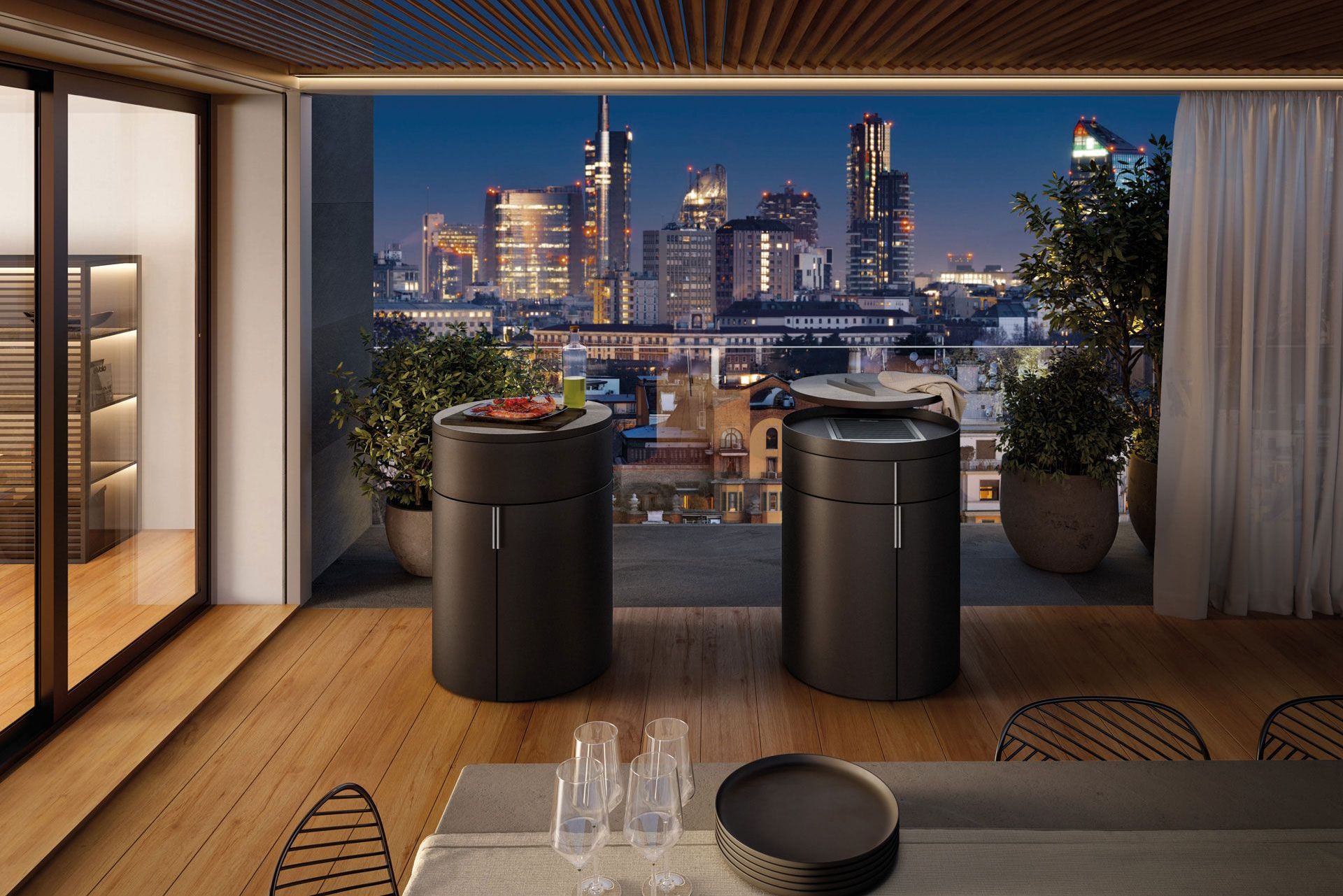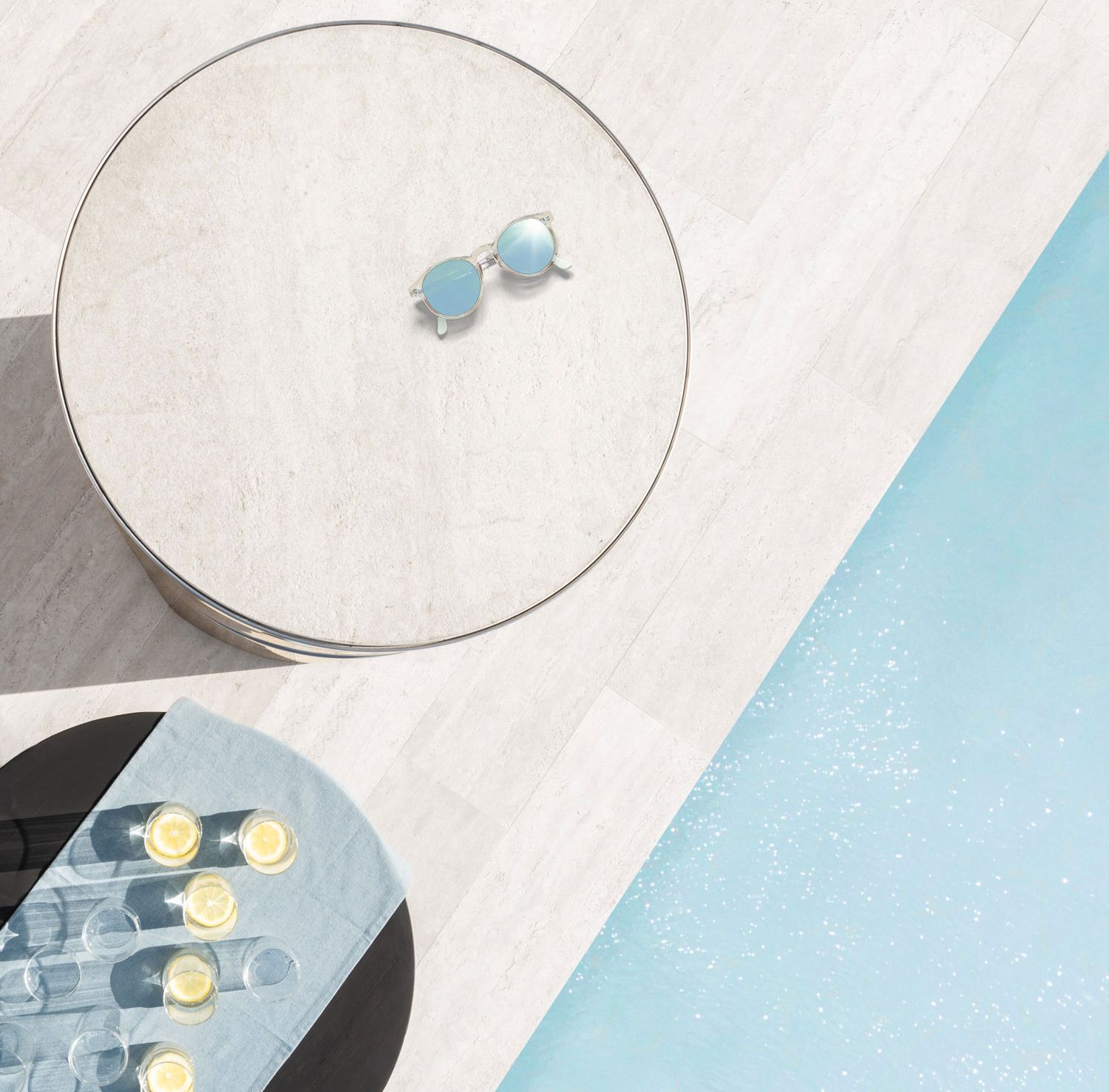 The element presented here as a sink cabinet version, includes the built-in tap and the ceramic stoneware coating. The coating can be supplied in steel with one of our finishes, specifically studied for worktops, or with other coatings such as marble, stone, ceramic or in the materials required by the customer.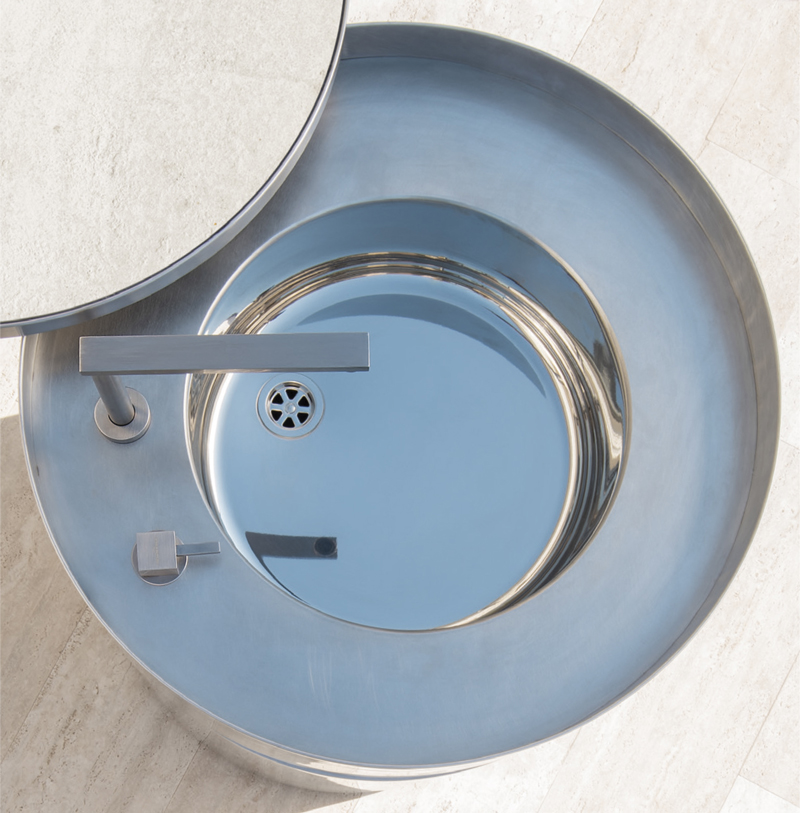 It is an innovative system, quite versatile and designed for the specific needs of the outdoor kitchen.
It can be arranged in different configurations such as gas cooking top, gas grill and sink. In addition to the first area, which is dedicated to a specific function, and to a movable cover, to be used as a worktop, this innovative unit is fitted with a lower drawer that has a large space to store all kitchen accessories.
The lower part is fitted with a door opening and can be supplied with either a shelf or it can contain the fuel cylinder in the STEM/kitchen version.